If someone in your life who meant a lot to you has passed away not too long ago, they may have been cremated. Some people make this decision to be cremated instead of buried long before they even pass away.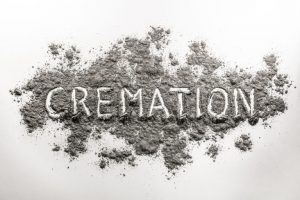 However, you may not like the idea of having your loved one's ashes sitting on a mantle in your living room. Instead of putting those ashes into a traditional urn, you can carry them around with you wherever you choose to go by putting them into cremation jewelry.
What Does This Jewelry Look Like?
There are plenty different types of cremation jewelry available, including necklaces, bracelets and even rings. Pendant necklaces are one of the most popular choices. The cremated ashes are placed inside of these pendants that you can then wear around your neck. Not only can it provide some comfort to you knowing your loved one is there with you in some way, the styles of these pendants are very elegant and beautiful.
You can find pendants in just about any type of shape and design. Some of the options include stars, hearts, feathers and crosses. You may want to choose a pendant that reminds you of your loved one the most.
These pieces are available in several different colors, including silver, rose gold, yellow gold and white gold. They may have gemstones on them or intricate engravings. You could even choose to have the pendant engraved with your loved one's initials before you place the ashes inside of it. It is all about choosing something that you would love to wear on a regular basis.
Is This Kind of Jewelry Available For Men?
There are tons of items available for both women and men. Some options may have a bit more of a feminine touch, but there are others that are designed specifically with men in mind. For example, you could get a polished wood inlay ring that has the ashes inside of it. You could also choose to get a pendant necklace in the shape of a baseball, basketball or even a motorcycle.
Some of the options may be the perfect representation of what your loved one enjoyed doing.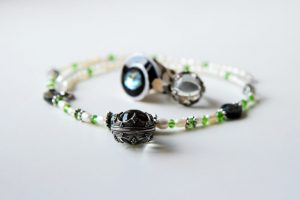 For example, if your loved one enjoyed going fishing all the time, you could choose a fish pendant to hold the ashes. Because there are so many beautiful and meaningful pieces available, it will not take long for you to find the perfect jewelry item to wear with the ashes inside.
Instead of leaving ashes in an urn to sit around, you can do something that may be even more meaningful to you. Cremation bracelets, necklaces and rings are available for you to wear so that your loved one is with you while you go about your day. It is certainly difficult to deal with the loss of a person who made such a major impact in your life, but this may ease the pain just a bit because it is a great way to memorialize that loved one.